Signature Drinks from TAVA Fine Indian Cuisine to Pair with Indian Meals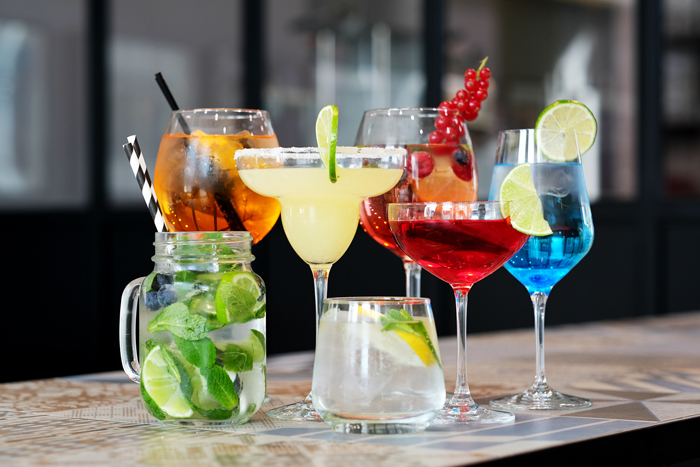 Indian cuisine is a popular food choice globally for its rich flavorful diversity. Not to mention the aromatic richness with a healthy serving of authentic spices, it is a difficult combination to think of pairing with any beverage. But aside from traditional drinks like chai and lassi, there are some American favorite cocktails and wines, yes wines, which taste fantastic with Indian meals.
Enjoy craft cocktails from the TAVA Fine Indian Cuisine's bar to complement your every meal.
Beer. Nothing unusual about beer with food, right? Actually, we're referring to the beers that are not lager. TAVA bartenders recommend going the unpredictable route by opting for more flavored beers, particularly a well-hopped pale ale or an IPA.
Cider. Try a medium-dry cider with a mains dish immersed in curry, like our Shrimp Shahi Korma, and you will not be disappointed. This concoction brings out the flair of all vegetarian as well as fish recipes accentuating their rich spices.
Wines. Let's continue walking the untrodden path and diverge from the expected riesling, pinot gris, etc. Take inspiration from the Italians and try Sauvignon Blanc with vegetarian dishes dominated by garlic, chilies, and coriander, like Tava's Mushroom Bhaji.
Chardonnay. Next, order a Chardonnay with your plate of butter chicken and thank us later. Some would expect this classic to only complement a rich meal of lobster, but trust us and make your Indian meal unforgettable with this pairing.
Rosé and Champagne. Now for the element of surprise, a Rosé and even Champagne will make the vibrant platter of appetizers like fritters, samosas, etc. melt in your mouth with a spark of fireworks.
Indian Whiskey. You've been waiting for this to pop up, haven't you? Well, unsurprisingly, this well-loved drink of the Indian Sub-continent deserves a spot on the list. A classic at every party, a strong glass of whiskey goes well with all sorts of meat recipes.
Cocktails. Keeping in line with the title, cocktails are not often ordered with Indian meals. But, you'll find many new modern Indian restaurants in the U.S. serving traditional mixes with Indian meals. The youth favorite trending these days is the Gin and Tonic with a twist. Or you can go with your favorite Margarita or a Cosmopolitan for a tangy taste with your appetizers.
For the non-alcoholic crowd, TAVA bartenders have the perfect mocktails to go with Indian meals like our rich mango nectar juice and Florida orange juice. Food experts always suggest exploring kombucha with a tropical twist which pairs well with TAVA's special spicy main course dishes.