Want to hire a caterer for your next event? Here are 6 questions that'll help you decide!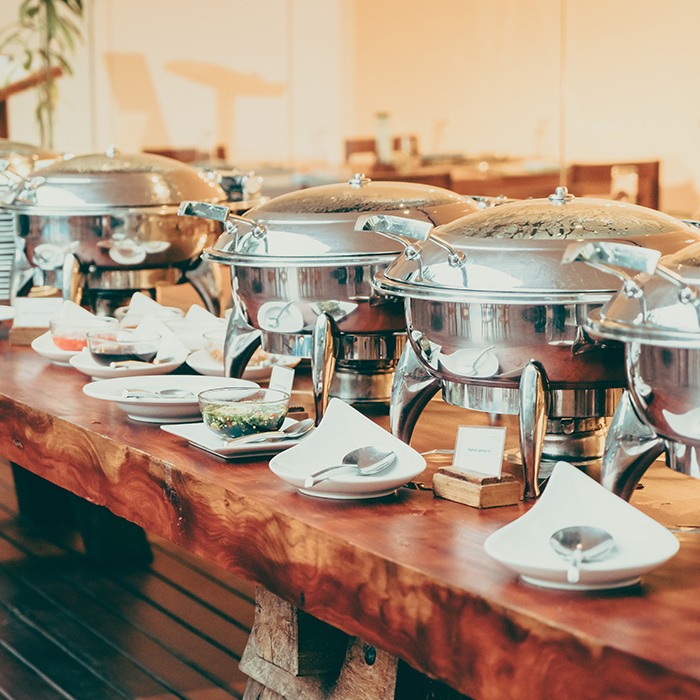 Hosting an event is a hectic job. You have to handle everything while also keeping in mind the unexpected glitches that could overturn all the hard work. Every part is an amalgamation of carefully planned details. However, no matter what the cause of the celebration may be, the food served is often the highlight of every event. So, as you run around selecting floral arrangements and decor and the best DJ in town, consider hiring a reputable caterer to ensure your guests have the best time and the best food.
However, before you take the leap and hire the first caterer you come across, you want to make sure your preferred catering company is equipped to handle your event.
We've compiled a list of questions that you should ask your caterer to ensure they are prepared for the job.
1 – How flexible is your menu and cooking style?
Food menus are lavishly stocked with the best of ingredients, making a recipe an aromatic and delicious joy-ride for our taste buds. Unfortunately, everyone cannot hop on this rollercoaster due to allergies and dietary food restrictions. An experienced food caterer will know this and are welcoming to any adjustments to the menus. Discuss the requirements with your catering manager to see if you'll have the flexibility to customize the menu according to your preference.
2 – Where do you source your ingredients from?
Dietary restrictions aside, there are ethical issues many consumers are iffy about. So, find a caterer who is transparent about their food sourcing and preparation methods. Locally sourced farm-fresh vegetables and an authentic collection of imported spices are great pointers that you can add to the table menus for all guests to read about.
3 – What sets you apart from the other catering companies?

Every caterer has their own unique specialty that they pride themselves on. It could be a signature recipe or a cooking style quite unmatched in the market. Knowing this will give you a clear insight into their USP as you will know how fair is their catering charges as compared to others.
4 – Do you have the necessary licenses and insurance?
When meeting with a catering company, don't hesitate to ask for them to provide you with a physical copy of their certifications and permits mandated by the Health Department. It is vital for every service provider to be insured for any unforeseen circumstances. So, check thoroughly before locking the deal.
5 – Do you accommodate staff uniform customizations?
As you try to perfectly color coordinate the decor with dresses, staff shouldn't be left out of the picture. So, if the traditional black & white servers' ensemble doesn't fit well in the picture, ask the caterer if they offer any other options of staff uniforms. If they do, also confirm if they're inclusive in the budget or will be added on as an extra while billing.
6 – What is inclusive in the whole budget?
Pricing is a grey area when it comes to planning an event. Food caterers often have some hidden costs in their proposals which may jolt your budget. So, ask them to be clear about the rentals inclusive and exclusive in the proposal along with the other additives of customization they might be charging you for.
There are usually many different things on your mind as you hustle to make the event go as smoothly as possible. But catering shouldn't be one of them. So, rely on TAVA Fine Indian Cuisine Catering to ensure your guests are served high-quality delicious food that's prepared with fresh, responsibly sourced ingredients and love. Call our team to arrange a tasting for your next event.